Have you been looking to create a more organized and efficient closet space? Select from our design favorites to build a reach-in closet that you love and maximize your space to fit your needs – and budget! Whether adjustable shelves, drawers, wire baskets, or other accessories are on your checklist, we've got you covered.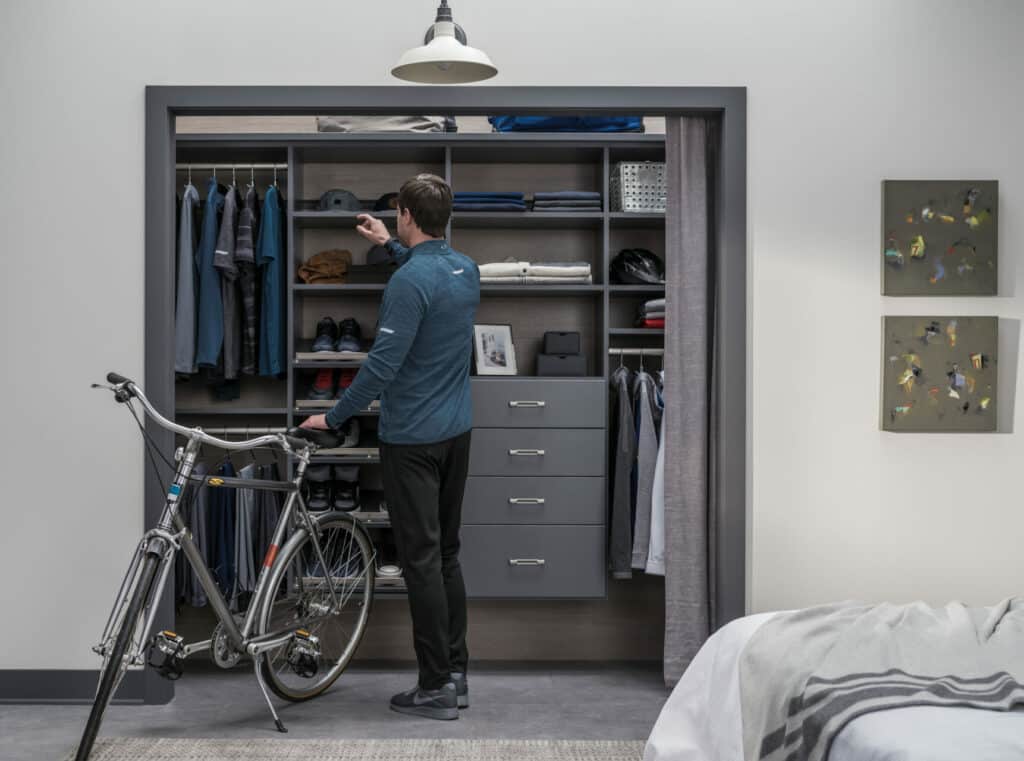 Here are a few of our design favorites:
If one of these designs fits for you, it all starts with a free design consultation where we'll ask you about your closet width and confirm your design selection. As always, we are happy to customize your closet to your exact specifications!
Request a Free, No Obligation Quote: