Your Dream Garage is Waiting!
Whether you're wanting to keep everything in reach, create a space and solution for your clutter, be able to find things easily, or have a dedicated workspace, Closet Concepts can help you build a functional, attractive garage that helps you get more done, and use your space better.
We take our custom closet expertise and amp it up for your rugged storage spaces, such as garages and utility rooms. Our garage products are tough and robust to handle heavy use and heavy storage for power equipment, tools, and seasonal gear.
Our designers can work with you to improve your garage from just a simple slat wall application, all the way up to a full redesign with custom cabinets and workspaces.  With Closet Concepts, you can drastically transform how you organize and use your space!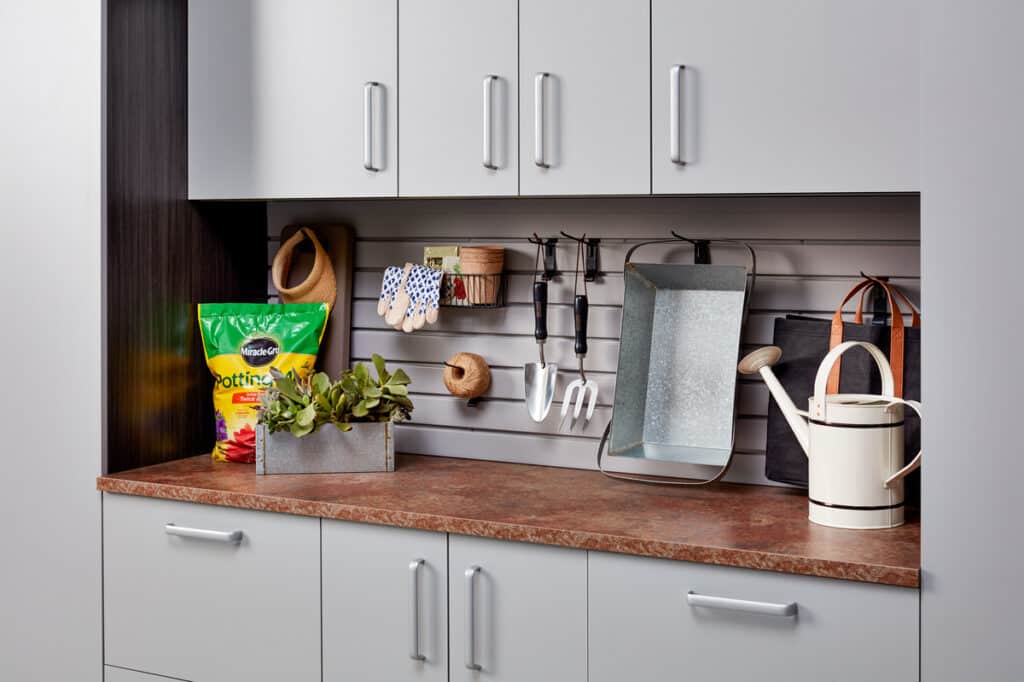 Check Out Recent West Michigan Garage Designs
We Offer Superior Garage Products for Your Heavy-use Spaces
Heavy Duty, Adjustable Shelving
Deeper Depth to Hold Larger Items
Robust Construction Style
100% Customizable to Your Needs
All of Our Systems Are Built in the USA by a Local West Michigan Company
Some of Our Garage Design Features: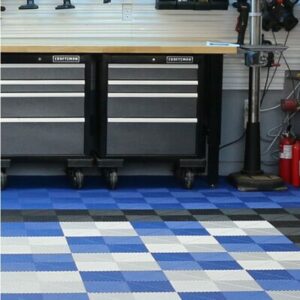 Swisstrax Tile Flooring
Our flooring is durable and customizable for your heavy use spaces. This sectional flooring is great for anti-fatigue applications near workspaces, or full-garage flooring that is both attractive and a clean, dry, and safe flooring surface.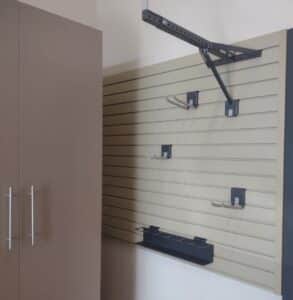 Slat Boards
Slat boards and wall hooks are a great way to keep frequently-used items within reach and out of the way! They provide a place for organizing rakes, shovels, power cords, and more.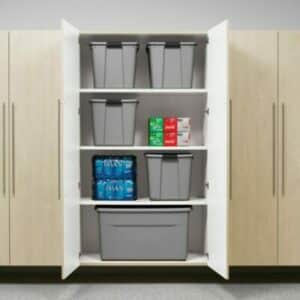 Large Cabinets
Built to stand the test of time and store large items such as seasonal decor and storage bins, your cabinets come with adjustable shelving, and will be functional and attractive with many color and finish options to choose from.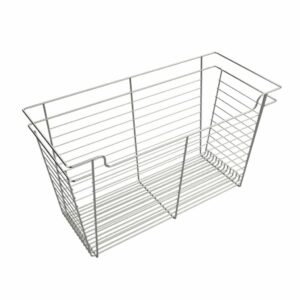 Wire Baskets
Ask us about the many ways we can help you organize your garage and keep items within reach. Pull-out wire baskets can be installed in any cabinet or under shelving to hold large items such as sports gear, gardening items, towels, bags, and more!
Overwhelmed with Garage Clutter?
Our organization experts will walk you through step-by-step to your ideal organized garage space!
Here's How it Works:
Ready for Your Dream Garage?
Click the button below to request a free design consultation, and ask about virtual consultations. We can't wait to meet you!