Total Home Organization
Pair your big ideas with function and beauty. At Closet Concepts, we custom craft quality personal spaces without the struggle of DIY projects.
About Closet Concepts
Brighten Your Day
We've proudly served the West Michigan community since 1986 as a leader in the closet organizer industry. Let's reimagine storage for your home, workspace, or garage.
Schedule a Consultation Today
Everything you have ever dreamed your closet could be!
Think of everything you have ever dreamed your closet could be and let our experienced team of designers and installers help you make it a reality! From organized linen closets and pantries to boutique style master walk-ins and garages we would love to work with you to mix style and function and create the closet you've always hoped for. Visit our gallery for inspiration and contact us to set up a consultation today.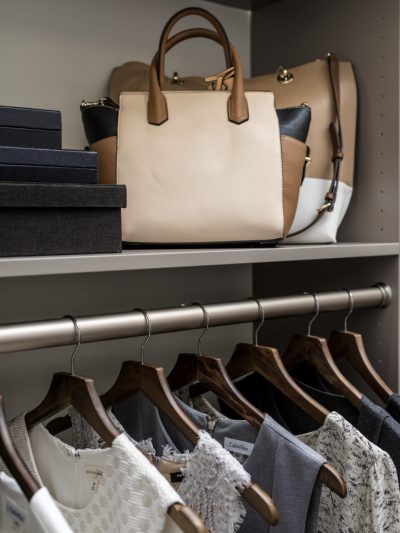 Why Choose Closet Concepts?

It's our goal to brighten your day each time you walk into the spaces that we help you organize. It excites us to see your space transformed! From the initial consultation all the way through the design and installation process there's no question that we love what we do.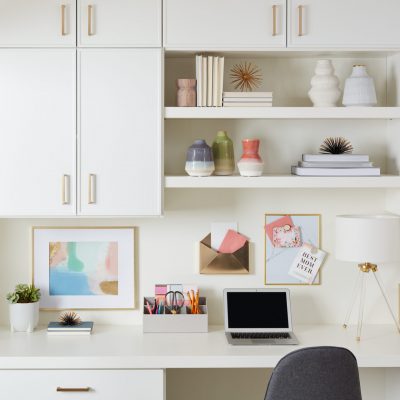 Our designers take the functionality of customized shelves, drawers and cabinets and put it together in a system that finishes your home beautifully. After you approve the layout and estimate just sit back and wait for our team to install the product you'll enjoy for years to come.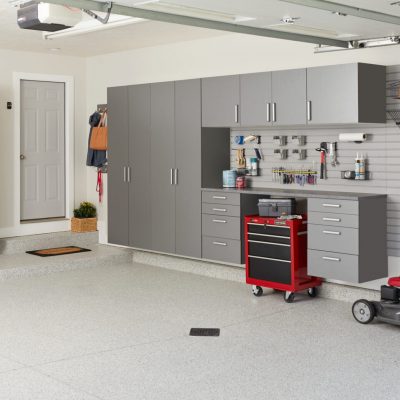 Let our friendly and experienced team help you simplify your storage and install solutions that you can use with ease and proudly show off to anyone who visits your home.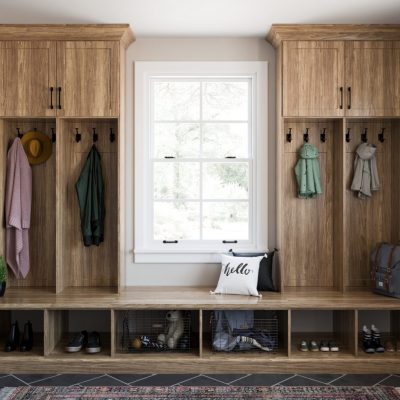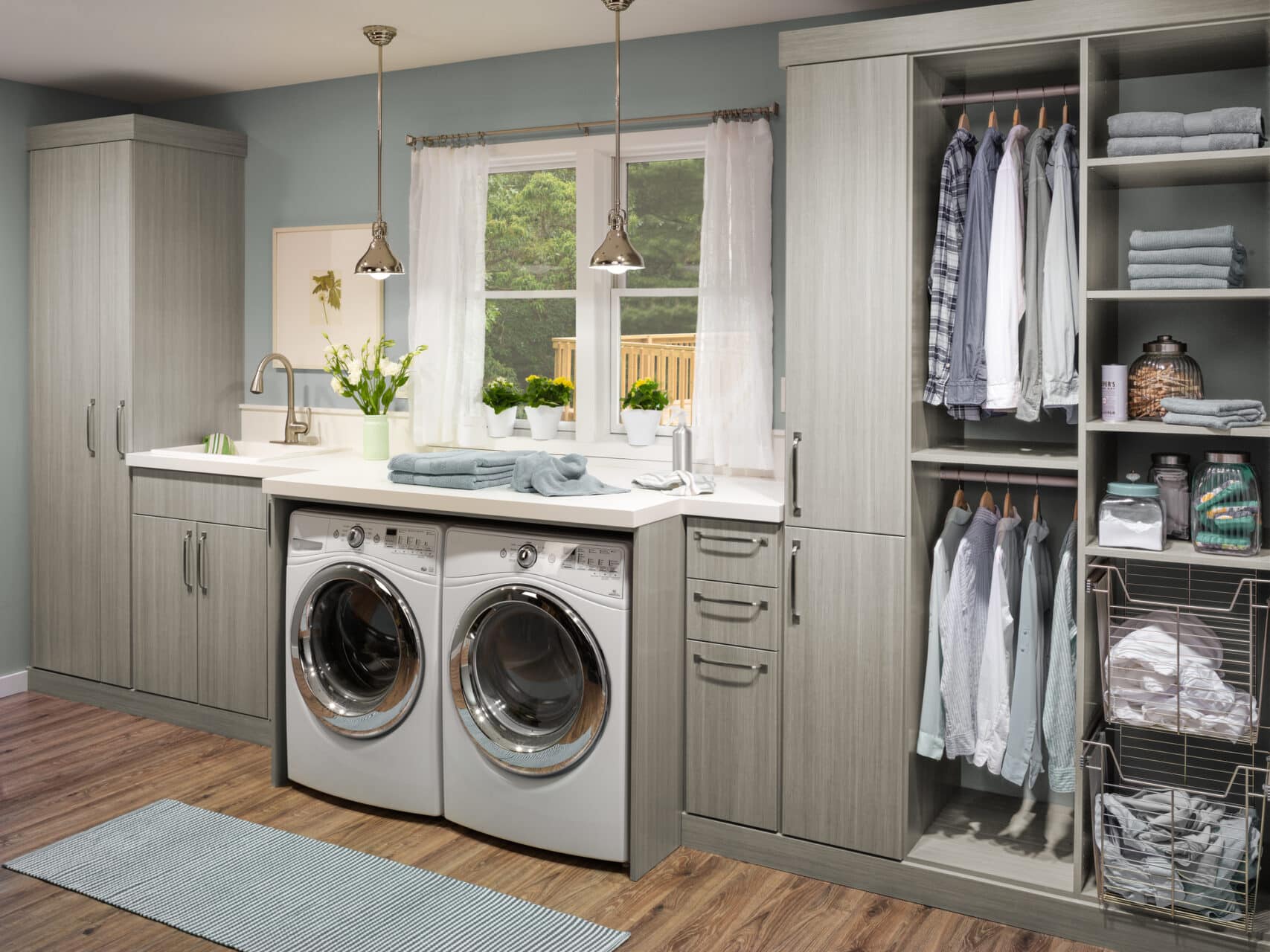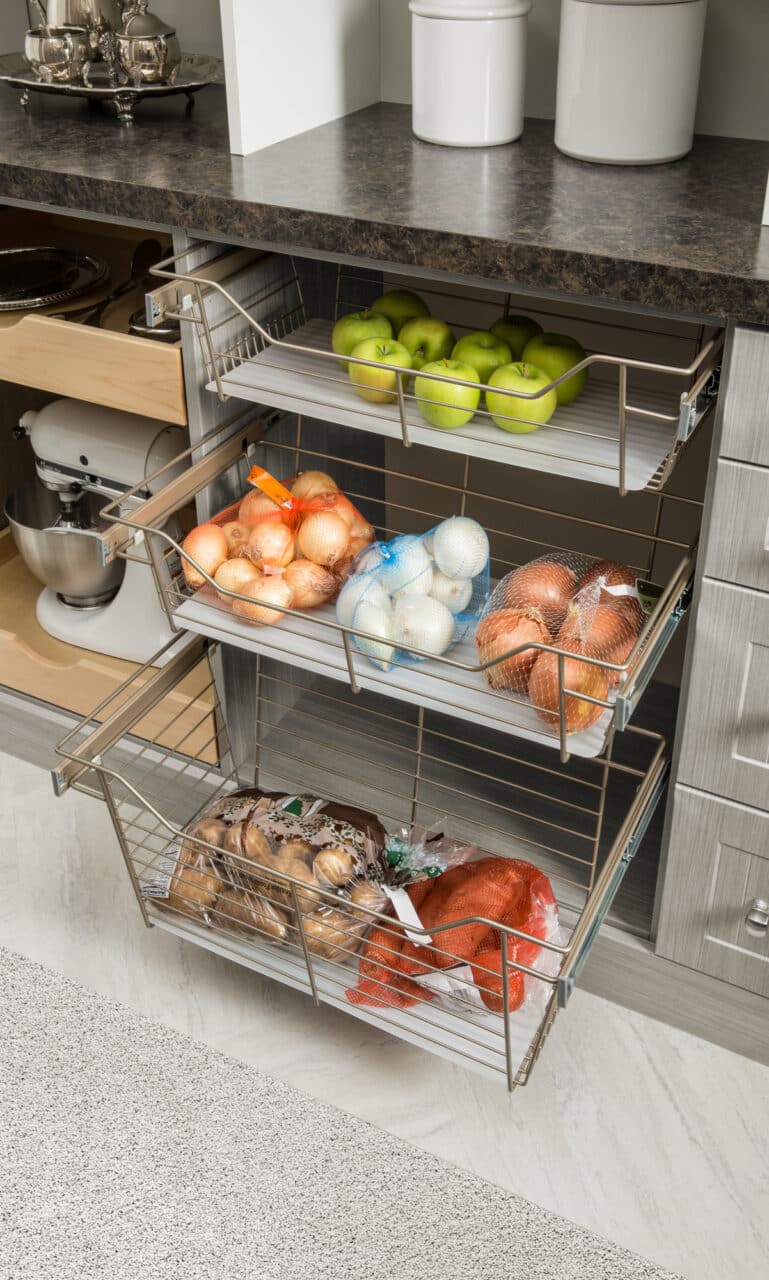 Installed closets for me and my husband!
I've used Closet Concepts a couple of times. The first time was a great experience. The second time I had a uniquely shaped closet that required extra work. They did not disappoint and came back a couple of extra times to make sure I was completely satisfied.
Closet Concepts was amazing! From helping us to plan our new mudroom several different ways, to the friendly guys who came to install. I would highly recommend this company!
Refreshingly great customer service! Every touch point was above average. And my closet looks amazing! What a transformation. I would highly recommend the team at Closet Concepts.
We purchased a new home with an awesome size closet and the wire shelving was pretty beat. Holly came out in a timely manner to give us an estimate. We were going back and forth on if we should put wire back up or go with a nicer laminate. She quoted both ways and we decided to go with the laminate and I'm so glad we did! It looks awesome. It's the closet I've always dreamed of! Highly recommend this company.
We had a wonderful experience with Closet Concepts! They maximized our small closet space with a beautiful and functional design. Their staff was friendly, professional and stayed in contact with us throughout the whole process. Highly recommend!
The staff was very friendly and helpful!!...would highly recommend Closet Concepts for organizing any projects around your home or business.
Wonderful experience with Closet Concepts! Had a small walk-in closet, they replaced the wire rack with beautiful great quality and functional design products. Their staff was friendly, professional and stayed in contact with us throughout the whole process. Tyler the rep that did the install was great! Highly recommend!
This is the second closet I have had done, both times this company has exceeded my expectations. From first phone call, until completed and billed were a 2 weeks or less, reasonably priced, and the job looks and works good!
We got a master closet and our pantry from them 5 years ago. Going back to get 2 more bedrooms done. I've been able to save some money doing the install myself. I'm far from an expert craftsman, but handy enough diy guy to do it. Way better than the stuff you get from a big box store. The people were great back then, and still great to work with now.
Extremely happy with the service and products we ordered... our closet looks amazing! The entire process was easy and quick, from our initial inquiries to the design to the installation. Highly recommend them. Randy was awesome and I would not hesitate to use their services again if and when the time comes. It was refreshing to find a company that truly cares about customer services... that's a rarity nowadays.
I needed a shelf unit in my daycare playroom that was out of reach & I am thrilled with the results! They came in a timely manner, completed the job perfectly & I am so excited to use my new space!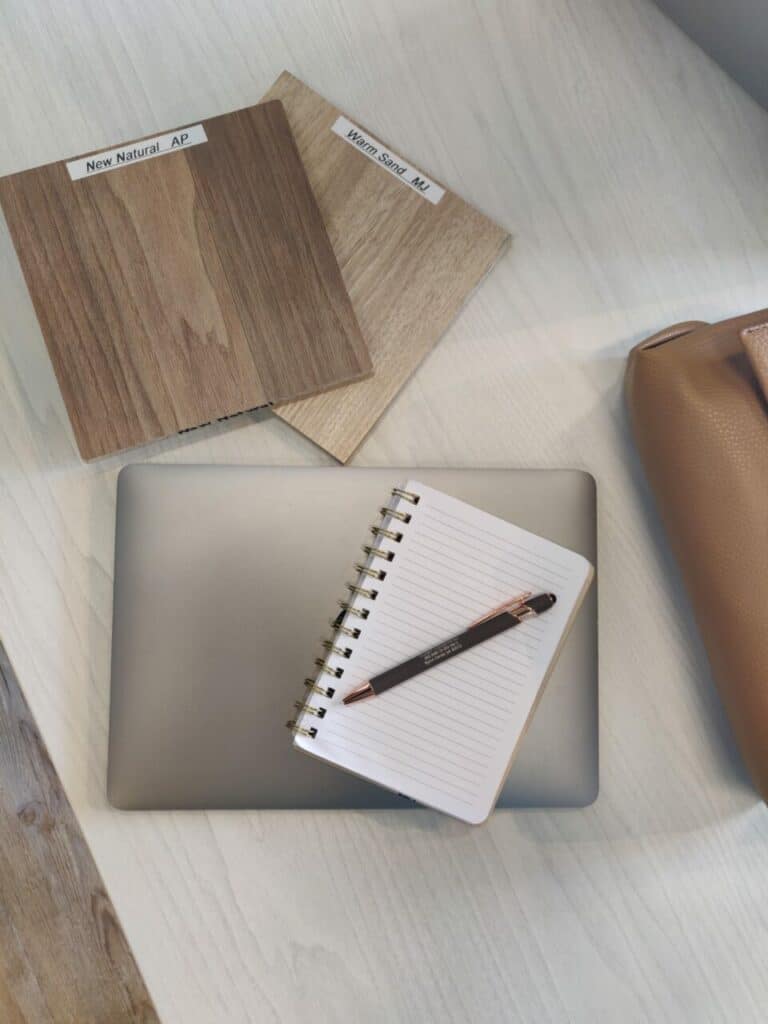 Overwhelmed with storage needs? Our organization experts will walk you through step-by-step to your ideal organized space. Here's how it works:

Let's Talk
Schedule your design consultation…whether virtually, in our showroom, or in your home, our design team will discuss your needs, how you plan to use your space, and what you will be storing. Then we will work with you to craft a design based on your unique space, needs and budget. You can also view colors, finishes and accessories during your initial consultation.

Envision Your Space
Now, we roll up our sleeves and do what we love to do! Based on what we learned during the consultation, our design team will create a customized virtual 3D walkthrough of your reimagined space and share it with you via email.

Optimize Your Design
Revisions and feedback are an important part of the design process! You can visit the virtual 3D link again and again while we make any design tweaks and modifications you may have. Our goal is to brighten your day - every day - so we work hard to make sure that your storage spaces are exactly as you envision them.

One Last Check
Once your design is finalized and you approve, we may schedule an in-home site inspection for our installation team to take final measurements and note any special needs for preparing your space.

Enjoy Your Closet System!
The final step is to schedule your installation day! Our team of professionals are ready to transform your space and will arrive on time, get the job done quickly, and maintain the highest standards. You will love using your freshly organized space!
Subscribe for Special Savings
Be the first to know about sales and special deals.